Who is jember
To us, Jember means a passion for engineering, innovation and new solution approaches with the aim of creating something special.
Andreas Hipp and Stephan Mauk have applied this motto in the establishment of Jember GmbH in Munich. Many years of experience in both development and management have helped us understand the needs of our customers and staff members. Here is a short overview of the steps in our careers: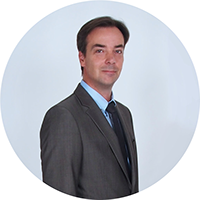 Andreas Hipp
After graduating as an engineer from the Technical University of Munich, Andreas Hipp worked in several companies in the field of development. Initially, he worked as a development engineer for a leading Munich-based aerospace company, and later was head of department for an Australian telecommunications supplier. In Australia he also acquired his Master of Business Administration at the University of Queensland. In 2003, Andreas Hipp switched to an international engineering services provider, at first as a business unit manager, later as a managing director. After that he was the founder and managing shareholder of AKKA GmbH.
Stephan Mauk
After graduating as an engineer from the Technical University of Munich, Stephan Mauk provided engineering services for various customers in the automotive and aviation industries.
In 2009, Stephan Mauk joined AKKA GmbH, first as head of the Project Management Center of Competence and later as branch manager. During the early years, Stephan contributed significantly to the growth of the then young company.